Meet our friendly Recruitment Team that is here to help you join the CMOS family. 
Their ultimate mission is to find the best people for CMOS and help them experience an amazing recruitment process. To us, the ideal team player should be humble, hungry, and smart and will do their best towards our quest for industry domination. 
We asked them to write a short blurb about themselves, so you can get to know them a little bit more.
Here is what they had to say. 
Netty Crockett
Recruitment Coordinator
Kia ora,  
I'm Netty, I joined the CMOS family in August 2020… and I've got to say, I love it! I cannot wait to use my 15 years of HR experience to help grow the amazing CMOS community with more cleaning superstars. So if that's you, get in touch, I'd love to share this incredible workplace with you.  
If I'm not at work loving my job, or playing with my two beautiful children (2 & 5), I'll be volunteering at the SPCA or making face masks for my local community.
—————————–
Bernice Anamani
Recruitment Coordinator
Hi, I'm Bernice. I'm Samoan Kiwi from Titahi Bay and a new(ish) mother of one 6-month-old little girl, she's my absolute pride and joy. My greatest achievement in life is her. I enjoy spending my free time with my little family, as well as trying to find the best Americano in the Wellington area! I'm yet to find it, so open to recommendations! I enjoy being active, prior to having my daughter I loved being in the gym so am working on bringing that passion back and incorporating her into it.
I love being able to help people in finding a job and getting them into employment especially if they have been searching for the right opportunity for some time. I'm passionate about helping people from all walks of life and getting them into a role regardless of what that role may be. I love that I can be part of the journey with them and especially help them join the CMOS Team.
—————————–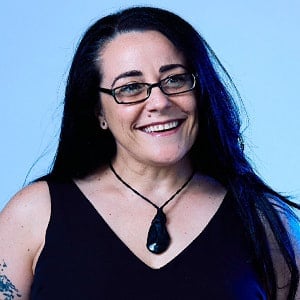 Sherie Sullivan
Head of People & Culture
We spend such a significant portion of our lives at work and the ripple effect this can have on ourselves, our families and our sense of wellbeing is huge. Everyone deserves an employer that creates a workplace you want and are proud to be a part of. For those reasons my passions and experiences have been grounded in working alongside people to be at their best, to grow and develop themselves, to work well with others and to help businesses shape inclusive workplaces full of healthy, happy, high-performing people.
My little family includes my 17-year-old mohawk-wearing punk-rocking son, my spear-fishing hunter-gathering height-scaling partner, and two dogs and a sassy cat that I adore. This keeps me pretty active and busy outside work, so my life pretty much revolves around keeping up with them, going camping in our truck and LOTS of walking!
I am proud of my past life as a motorcycle rider/racer which taught me to push through my fears and gave me a lasting sense of freedom and independence. Fun fact – I grew up in Singapore and as a result, I am always cold and I developed a love for all forms of Asian cuisine.
We're always looking for our next cleaner rockstar. Join the CMOS family today! Click here