Ensuring a high standard of common area cleaning is essential to the efficient management of your commercial property – this includes offices, commercial buildings and all tenanted properties. Each customer comes with a unique set of needs, so CMOS designs a service to target the specific requirements of each client.
Our common area cleaning covers lobbies, bathrooms, elevators, stairwells – and anything else you need cleaning. We offer an obligation-free quote, and our common area cleaning includes an optional restock of your linens and consumables and a particular emphasis on providing a hygienic environment for everyone who uses your facilities.
Our Unique Approach
CMOS offers a unique approach to keeping your common areas, offices and buildings clean. We start by assigning every customer an Account Manager to ensure that all requests are dealt with promptly, and every time we send a team out, a dedicated supervisor will work alongside them to ensure they meet our rigorous standards.
Deep Cleaning & Spring Cleaning
If you have been through a particularly busy period, are taking over a new building, or want a seasonal spruce up, we can help. CMOS offers a comprehensive deep clean service, and we can also assist with any sudden cleaning requirements outside of your regular booking.
Security First
We have a strong focus on building and maintaining our reputation as the go-to professional cleaning service company in New Zealand. Our fully-trained and vetted specialist cleaners in Auckland and Wellington have all been thoroughly reference checked, and we don't hire anyone with a criminal record or a record of misconduct at work – so your security and privacy are always respected.
COMMON AREA CLEANING INCLUDES
Lobby Cleaning
Bathroom Cleaning
Elevator & Stairwell Cleaning
Office Rubbish Removal Services
Floor & Carpet Cleaning
Commercial Window Cleaning
Clean & Dust Surfaces & Walls
Cleaning Outdoor Areas
Graffiti Removal & Chewing Gum Removal
Say goodbye

to your cleaning worries!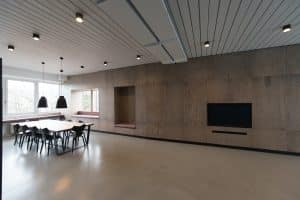 Common Area Cleaning
Did you know that a well-maintained and clean workplace can have a massive impact on your business? In this post, we'll discuss the transformative power
Common Area Cleaning
A lot of small to medium businesses we meet feel that they can get by without commercial common area cleaning. They feel that their team