We work with small to medium offices in Auckland, Wellington and beyond that are looking for the best solution for office cleaning services to keep their workspace clean, healthy and productive.
We are proud to offer market-leading, reliable customer service through our dedicated Account Managers and our unique CMOS communication processes, which includes a trained Supervisor to take care of the liaison between the teams and the Account Manager.
Our professional Supervisors also manage cleaner performance and work hard to ensure that every task is completed to the highest standard by applying consistent quality assurance checks.
Sustainable cleaning practices
Our commitment to sustainable practices dictates our choice of environmentally friendly products officially certified by Eco Choice Aotearoa. We are always looking for ways to incorporate effective eco-products into our routines, and our floor and spray cleaners are non-toxic and environmentally friendly.
Our Security Commitment
AT CMOS, we lead with security and safety first, and responsibility and integrity form the foundation of our business. We set clear expectations around discretion with every team member and thoroughly check references – we don't hire anyone with a record of misconduct or a criminal conviction.
Your workplace will always be cleaned by vetted and supervised staff in a CMOS uniform with proper identification.
We provide tailor-made cleaning services in the city of Auckland, the entire Auckland region and across the Wellington region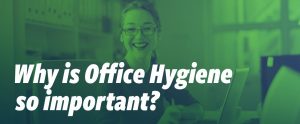 Office Cleaning
The average office worker spends 40 hours a week in their workspace, therefore, this time must be spent in a clean, hygienic and comfortable environment.