WHY DO OUR
EMPLOYEES SMILE

SO MUCH?
Being some of the highest-paid commercial cleaners in New Zealand probably has something to do with it. But, more importantly, it's because we give them respect, support, and appreciation.
Managers and supervisors are really listening and understanding. I always feel I got great support.
We have a good team that cares about each other.
I am happy working with CMOS. Anything I need for my cleaning performance I send a text message to the supervisor. People in the office are kind and listen to the workers.
Helpful teamwork with supervisors!
"Working together makes everything better than any other place in town" 
Family is everything to our staff. We talk regularly with them to ensure we are providing work that not only supports their family but brings pride to them as well.
We make sure the team has all the well-maintained, modern appliances, and gear they need to do an exceptional job.
Staff safety is an absolute priority. We're thinking 'safer workplaces' daily, and of course, we comply with all health and safety legislation, standards, and codes of practice.
Our culture comes from celebrating the unique cultural backgrounds of our staff. Staff is encouraged to communicate with each other in their native tongue. 
APPLY FOR A CLEANER POSITION AT CMOS
(jobs are only located in Auckland and Wellington)
What are the benefits of working at cmos?
Here at CMOS we try to make a work environment that everyone loves!
Here are some of the things we do to make CMOS an awesome team to be a part of!
A regular cleaning schedule with a set roster
Training and support provided
$200 bonus for current employees who refer a friend to work for CMOS
Opportunities for ongoing development and career progression
Permanent Part-Time or Full-Time Positions
A safe and healthy working environment
Cleaner raffle and monthly prizes - Including Countdown vouchers
Staff Xmas party and Xmas present
Support throughout the recruitment process
Welcome cleaner pack upon signing up
All uniform and cleaning equipment provided
Culture and Values champ winners
Swag bags for high performing staff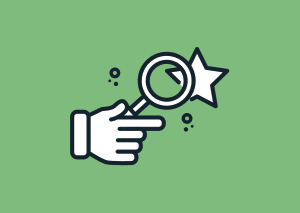 Our cleaners are important to us because they are the ones who do the job on the ground every day. That is why it is
Read More »