Offices can generate an astonishing amount of rubbish, and nothing is more unsightly than a workplace rubbish receptacle overflowing with waste.
At CMOS, we understand the importance of maintaining a clean and organised workspace, and we offer a comprehensive range of services to take care of your rubbish effectively – ensuring ethical disposal wherever necessary.
No matter the scope of your rubbish collection needs, whether you are looking for general waste removal or need us to adhere to your zero-waste and specialised recycling initiatives, CMOS is fully equipped to address your requirements.
We also offer a free, no-obligation quote to help us specifically tailor our approach to suit your needs across your office or commercial space.
At CMOS, we prioritise excellent communication and strive for 100% client satisfaction. Your dedicated Account Manager can be reached 24/7 via SMS, email, or phone, and we are always open to address any queries or concerns you may have. We value your feedback, and it's our goal to exceed your expectations by providing exceptional service.
Don't let rubbish accumulate and mar the appearance of your office or commercial property. Contact CMOS today, and let us handle your trash disposal requirements efficiently, effectively, and ethically.
Check out our service pages if you'd like to learn more about our other office cleaning page.
Choosing your commercial cleaners
Maintaining a clean and organised work environment is essential for the success of any business. It not only creates a positive impression on clients and
Choosing your commercial cleaners
Not many things can build an opinion of your commercial space quicker than the cleanliness of your bathrooms. Whether it's a general mess, un-emptied bins,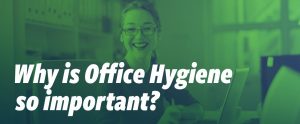 Office Cleaning
The average office worker spends 40 hours a week in their workspace, therefore, this time must be spent in a clean, hygienic and comfortable environment.